Go back
27.05.2022
Listing of new stablecoins on bitexbit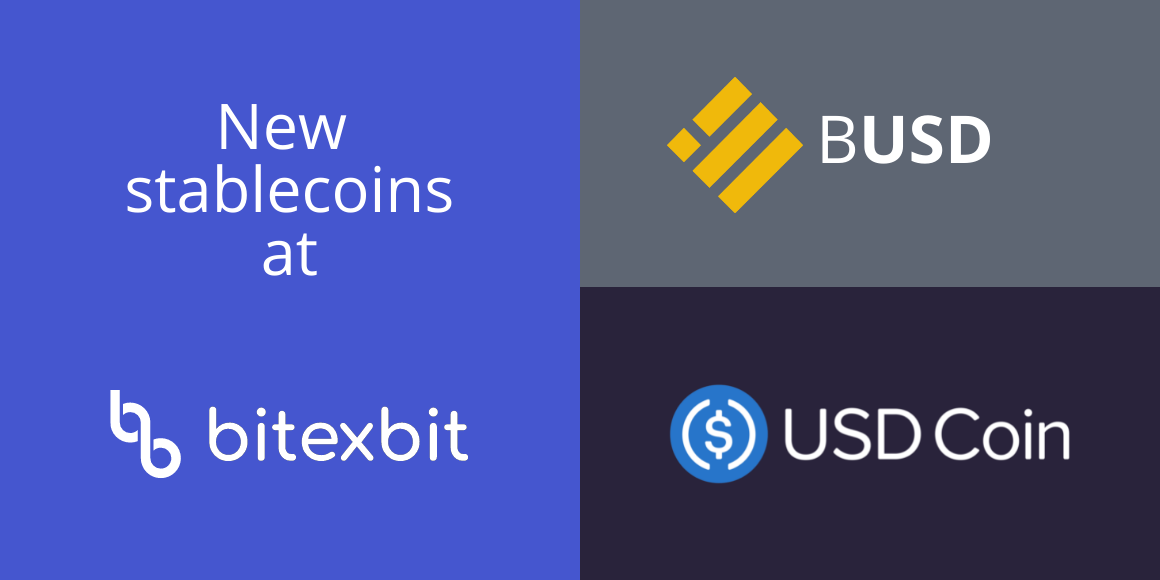 Listing of new stablecoins on bitexbit
bitexbit has listed new tokens! We are pleased to announce that bitexbit now provides the ability to store funds in popular and reliable stablecoins — USD Coin (USDC) and Binance USD (BUSD).
USDC is the stablecoin created jointly by Coinbase and Circle on the Ethereum blockchain. The USDC rate is pegged to the US dollar at a ratio of 1:1. The token is backed by fiat funds and short-term US Treasuries.
BUSD is a stablecoin created by Binance in partnership with Paxos. It is also pegged to the US dollar at a ratio of 1:1.
Risk disclosure. Trading in the cryptocurrency market is associated with a high risk of volatility. Please study the projects carefully before making any decisions. bitexbit is not responsible for the results of trades.
We know that you, our users, trust us, as many of you have asked us to provide a wallet service for storing various stablecoins. We are always happy to listen to our customers!
bitexbit. Thank you for being with us!