Go back
31.05.2022
New summer promo from bitexbit!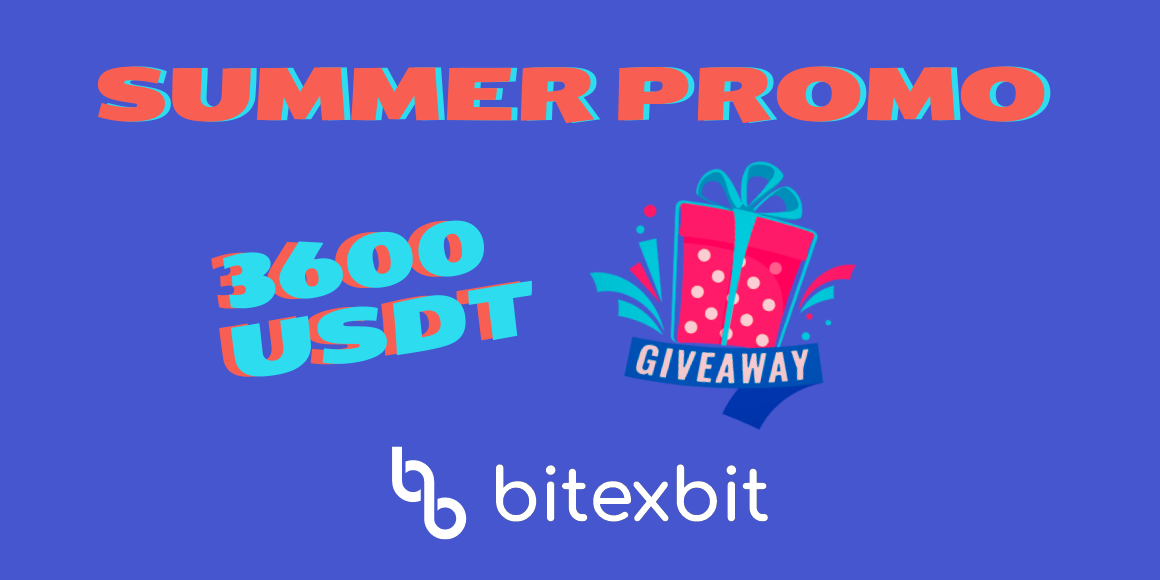 Dear users!
The spring promo is over; the results have been processed, and the rewards have been awarded! And that means it's time to announce the summer promo!
We present a giveaway with a total prize pool of 3600 USDT!
There are just two conditions: only new users registered after May 31, 2022, who have deposited any coin in the amount of $300 equivalent, participate in the promotion.
The promotion runs from May 31, 2022, to July 31, 2022. On August 01, we will choose 3 winners:
1st place — 2000 USDT;
2nd place — 1000 USDT;
3rd place — 600 USDT.
The first place will be taken by the user who made the largest deposit for the period. After that, we will determine the second and third places via a randomizer service among all participants in the promotion.
Register — make deposits — and welcome to bitexbit!